Prepared for the future: Legalsense appoints CPTO
July 13, 2023
Author: Legalsense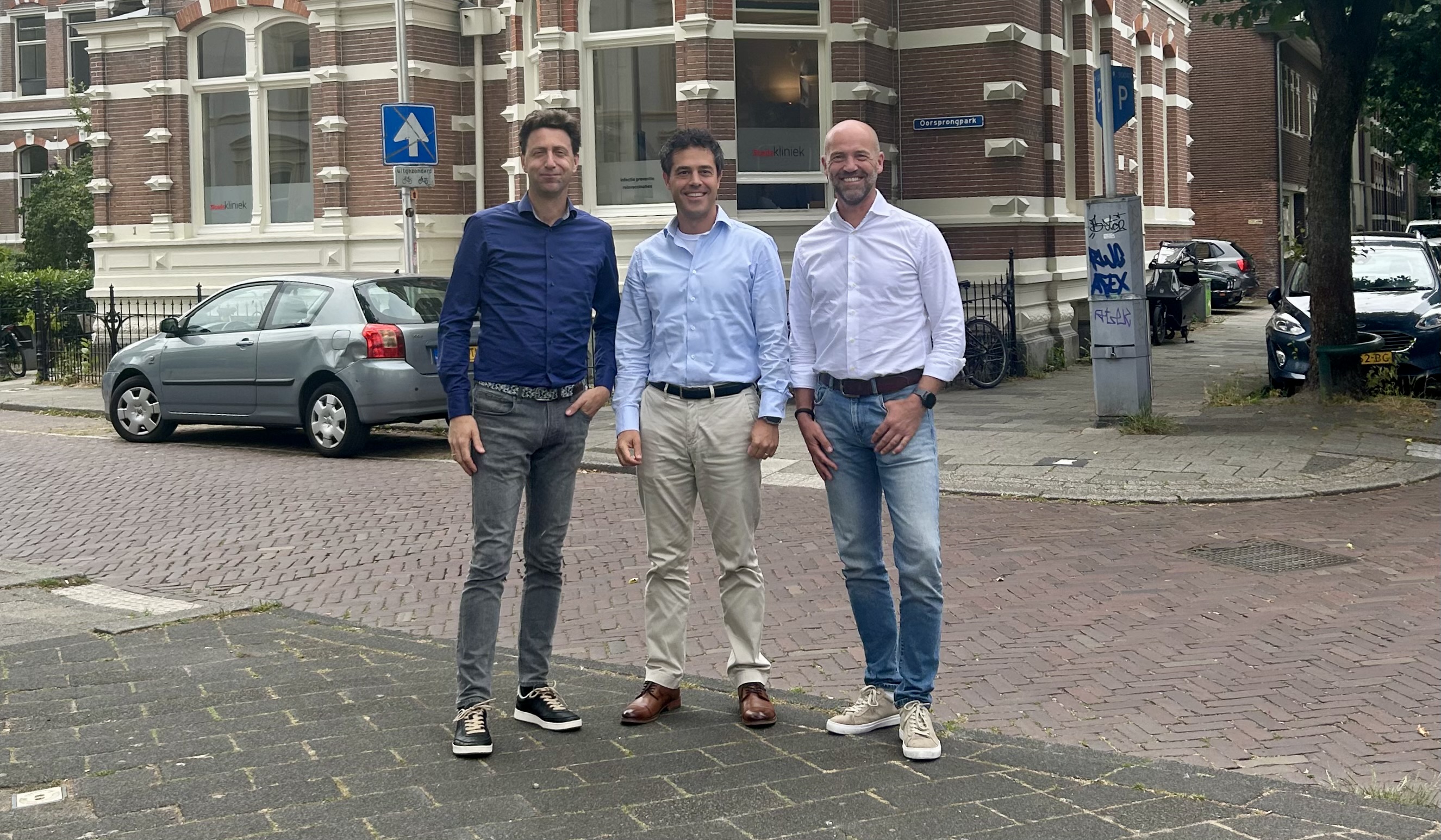 We proudly present Allard Hoeve as Legalsense's new Chief Product & Technology Officer (CPTO). In this double interview, Eric-Jan (CEO) and Allard together explain Legalsense's need for a CPTO and how this new role fits within the company's vision and mission.
Allard's background and expertise in product and technology
With a background of 18 years of entrepreneurship, including running his own hosting company and experience as Product Manager at Ultimaker, Allard brings with a wealth of knowledge and expertise in product and technology. In his new role, Allard is responsible for both long- and short-term product strategy and roadmap.
When we ask Allard about the most appealing part of his new position, he especially emphasizes his enthusiasm about shaping the direction of the product. He wants to strike a balance between the team's innovative ideas and the time and capacity needed to realize them. "Making the right choices and collaborating with the team are aspects I get energy from. I am also looking forward to bringing structure to and improving the work processes within Legalsense," said Allard.
The role of the CPTO within Legalsense's growth strategy
Eric-Jan adds that the appointment of a CPTO fits perfectly within Legalsense's growth strategy. "With a larger customer base, both at home and abroad, it is essential that we continue to develop our product in a professional and secure manner." Allard adds that Legalsense wants to become more predictable in what it promises and delivers. This may mean fewer promises sometimes, but also better organization. The interaction between customers, the commercial team and the technical team is very important here.
Legalsense's vision is to continue to grow in the Netherlands and worldwide with a best-of-breed solution for the legal profession. According to Eric-Jan, the CPTO plays a crucial role in this. "The product Legalsense is sold to customers as a service. Everything we do depends on the product and the service we offer. Healthy and secure growth with our product is only possible if the product itself is excellent." With Allard Hoeve as the new CPTO, Legalsense will continue to work to achieve this objective and exceed the expectations of its customers.
Bram Braakman excited about Allard's arrival as CPTO
Bram Braakman, the founder and owner of Legalsense, is also excited about the arrival of Allard as CPTO: "I am very pleased that Allard has joined Legalsense in the role of CPTO. Allard brings a wealth of experience and will help us get the best out of our ever-growing team. We are continuously working on maintaining, improving and expanding our software. I'm looking forward to the great things Allard and his team will get done in the near future."