Interview Bavelaar Advocaten
Paul Bavelaar, partner, Bavelaar Lawyers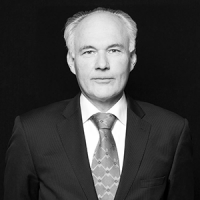 As our business was growing, we encountered a number of limitations in the area of invoicing and time writing. That was the moment to go looking for a modern solution for practice management.

Bavelaar Advocaten is an international law firm specialized in corporate law, real estate law, commercial law, intellectual property law and litigation. The firm's strength lies in the combination of experience, quality service and practical advice.
During our search, a number of core values were paramount. The system had to be simple, available as an online application, offer a time keeping module, tailored for the legal profession and offer the possibility to automate and simplify our invocing process. In addition, it was a conscious choice not to look for an all-in-one package, but to choose a specialized party with a focus on practice management".
Focus on practice management.

We searched and found Legalsense. After a test period and 'reference conversations' with fellow offices, we made the decision. Wonderful, that we can now write time from one central place, error-free and complete. Because Legalsense facilitates us in easily registering the activities, less time is lost. It is practical software that makes our lives a lot easier.